September 12, 2019
Drone Class: "With iSpring, we built a blended learning program for drone operators with an 95% pass rate"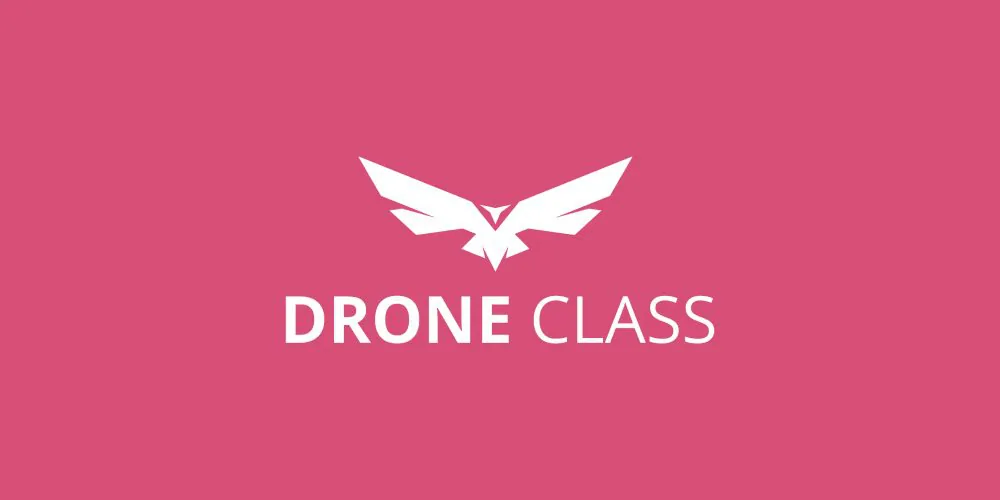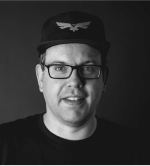 Drone Class is a startup company based in the Netherlands that provides drone training for companies, NGOs, organizations, and schools. With iSpring, they created a blended learning program and achieved a pass rate of more than 95% on the national exam.
Sem van Geffen, co-founder of the company, shared how they managed to achieve that in less than a year.
Drone Class background and objectives
Drone Class trains people who are going to operate, advise on or educate with drones. We work with a variety of clients, from single entrepreneurs like photographers, video editors and real estate agents to employees of companies and local institutions: solar panel technicians, teachers, municipal inspection staff, firemen, policemen, and forest rangers.
We aim to deliver well-educated employees who are highly aware of all aspects when it comes to operating a remotely piloted aircraft.
For example, we train people to follow the rules of the air, to perform a risk assessment, to check for the proper weather conditions, and to have a basic understanding of visible and hidden aircraft components.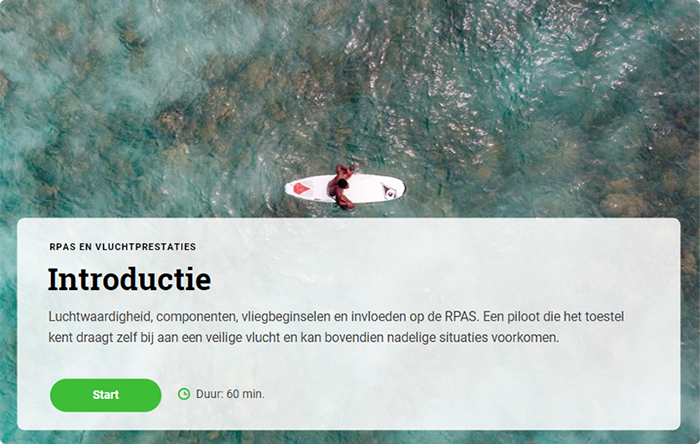 In addition, our participants want to pass the national exam, so they can apply for their license from the national aviation authority.
In the Netherlands, professional drone operators are required by the national aviation authorities (the ILT — Inspectie Leefomgeving en Transport) to take the National Exam. Without passing the exam, a person can't get a theory certification, which is necessary for a single pilot license and an operator certificate.
Using the blended approach to train people with different backgrounds
Our clients ask for affordable and effective training. This can be complex because of two simple facts: they can differ in prior knowledge, and they have their own learning preferences. That is why we chose to develop a blended learning program combining online training with in-class sessions. This hybrid form of learning offers the best of both worlds.
The in-class part of our courses is about getting familiar with the most essential parts of the learning content. Participants learn with and from each other by asking questions and practicing together.
After our in-class sessions are over, learners have access to the iSpring Learn LMS, where they can use online content to deepen their knowledge and skills.
Those users who are confident with all the information can just skip the content and take the final test to see if they are ready for the national exam. With iSpring, we can even simulate pressure to answer 75% of the questions right and on time.
For less experienced learners, we have a special introduction chapter with an explanation about how our eLearning works and a number of easy-to-follow study tips.
Finally, we use gamification (mainly badges, but also a leaderboard) to put smiles on our learners' faces while completing units and quizzes.
Building effective online content with iSpring Suite
When we had just started in 2018, we were considering a number of solutions like Teachable.com, Canva, etc., but we found that iSpring has the best UI and most advanced content creation tool — iSpring Suite.
Since then, I've spent around 40 hours on content creation. iSpring Suite provides great capabilities for slide creating and design right within PowerPoint.
I especially appreciate the following features:
Option to preview slides locally and upload to iSpring Learn LMS
Easy quiz creation with options to customize screens, messages, and scoring
A robust, nice-looking web player for playing content and quizzes
The Content Library helped me a lot with creating great-looking slides and alternating slides to keep the user's attention focused on the subject.
Diversity of slide templates makes content more enjoyable for users to follow.
With iSpring, I create all the Drone Class content myself. I have a Master of Science in Educational Sciences and 10 years of work experience in offline and online content creation. Plus, I have a Remotely Piloted Aircraft License, so I'm also the subject matter expert.
Delivering training online with iSpring Learn LMS
When we first came across iSpring Learn LMS, we were immediately impressed by its look and feel. The system is flexible and easy to understand, and also timesaving, because slides and quizzes can be uploaded to the LMS right from iSpring Suite, and a learning path can be edited with just one click.
We also appreciate that every element in the LMS can be localized. All our content is available in Dutch, so we translated the LMS interface as well.
We see that our participants use the LMS in many different ways. Some users, for instance, like to do a complete repetition of the course material. They log in on a daily basis, go through a couple of chapters, and come back for more. Other users behave more selectively and try the final test first to discover the knowledge they really need to focus on.
It is important for us to know whether users are using our learning environment and what the relationship is with their exam results. For that reason, we run reports to see learning behavior patterns and how they correspond to our user feedback on the course and their results.
Training program results
From November 2018 till now, we have created several drone license courses, and we've trained more than 2,000 participants in total.
Thanks in part to iSpring, we have achieved a pass rate of more than 95% with regard to the national exam. Our participants rate the online course positively and we see it contributes to our customer satisfaction rating, which is currently 8.6 out of 10.
In Fall 2019, we will add a Remotely Piloted Aircraft License course. We are also going to develop a European Drone License course for the Netherlands. Our potential reach with this new course will be thousands of learners because the license is mandatory for consumers too.