May 29, 2018
HealthHelp: iSpring helps us get medical support personnel competent in their jobs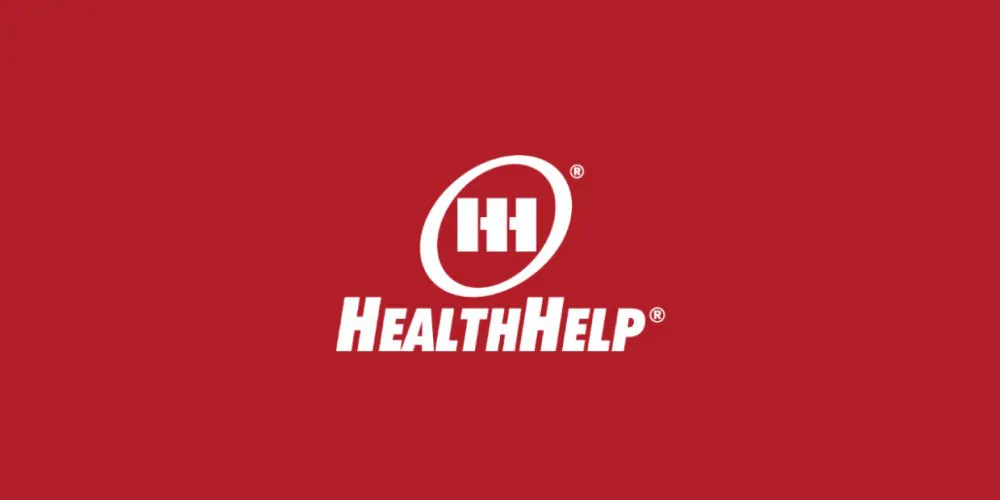 HealthHelp is the leader in the field of healthcare utilization management. Headquartered in Houston, TX, the company helps health plans achieve a higher return on investment, gives providers education programs that better inform physicians, and ensures quality and safety for the patients needing treatment. HealthHelp works with health insurance companies to help patients get medical tests and procedures done at the right places by the right people.
Junellen Neese, Corporate Training Manager at HealthHelp, kindly shared her experience in training a lot of people in multicultural environments on hard medical topics using iSpring tools. Here's her story.
You can watch the webinar with Junellen if you prefer video format →
Our background and key objectives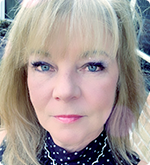 When patients see a doctor and need to undergo a procedure (for example, an MRI), that requires approval. So those doctor's offices call us and we have to obtain all of the patient's data and clinical information, and our system decides if the testing is appropriate or not. We are a global company and now have 3 call centers which process these calls: one in New York and one in Houston, and now one in Manila.
I recently moved into a new role, where now I'm overseeing corporate training company-wide. I am responsible for the training program and its improvement. I do a lot of training, and the majority of training is for our call center employees. But I also train other departments such as our customer service people so that they can understand our process better. Plus, I am in charge of product enhancements, customer surveys, and occasional sales presentations (product demos).
My assignment was to completely revamp the training curriculum, which had not undergone major enhancement for several years. HealthHelp asked me to take this role last fall to review and make recommendations.
We want to improve the knowledge and quality of work our trainees have, raise productivity levels at a faster rate, improve employee retention, and enhance clinical knowledge.
We also needed a better way to share system updates and track all employees for audit purposes. We have to be accredited, because we're in the medical field, and we're required to have quality improvement programs annually. We track the success of actual students, the quality of their training, and if they feel ready for the job. We also collect feedback from supervisors and the quality team that actually monitors the work, and so far it's good; we're improving.
Getting the training program revamped
I started by attending training classes in Houston and New York, and reviewing the materials used (hand-outs, tests, PowerPoint, etc.). I also met with the trainers, some of the staff, managers, and leadership teams. Additionally, I discussed our potential vulnerabilities with our Compliance Officer.
From there, I prepared a presentation with my recommendations for the improvement of the training program. The proposal was accepted, and I have been moving forward on the changes. This has included creation of iSpring content and quizzes as a learning and practice tool using interactions and step-by-step examples. We have also moved from a paper exam to an online exam that uses the randomization feature for each key subject. We have updated our Agent and Nurse Update process to iSpring. This has provided us with the tracking we need for compliance audits, and our nurse teams have been able to reduce a lot of manual tracking.
In fact, customer feedback has also contributed to the training changes we are making.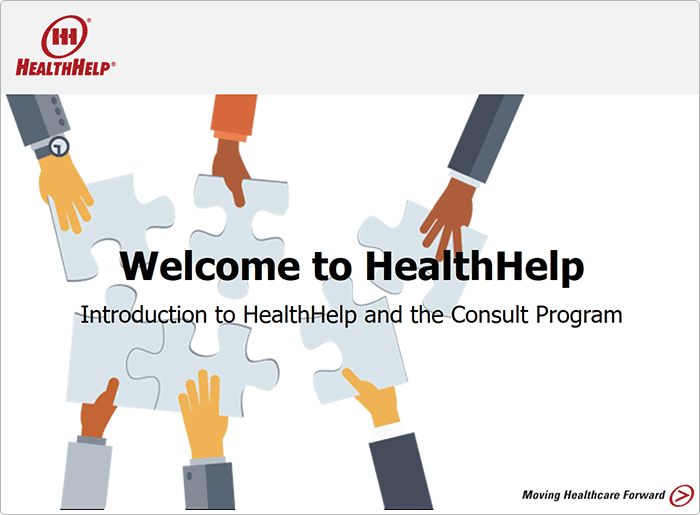 In addition to Call Center and Nurse training, I plan to use iSpring for some customer tutorials and sales tools as well. We are updating our website, and once this is completed, I will be moving forward with this development.
How the training process is organized
There are process manuals for most workflows (Word documents). I am migrating that content into PowerPoint with the help of some of the trainers, mostly myself. Unfortunately, some of the material is outdated, so that adds to the effort. I am currently creating all the iSpring content and quizzes, and hope to add a resource to my team. Four trainers are available to help me review content and provide feedback. We have one trainer in Houston, two in New York, and two in Manila. The assistant managers and supervisors also provide feedback regarding the program.
The actual new-hire training class is now a combination of an instructor-led walkthrough of the processes, followed by an iSpring review and practice with a quiz. The students also do practice tasks on a test server and role-play phone calls. There are a few training games as well.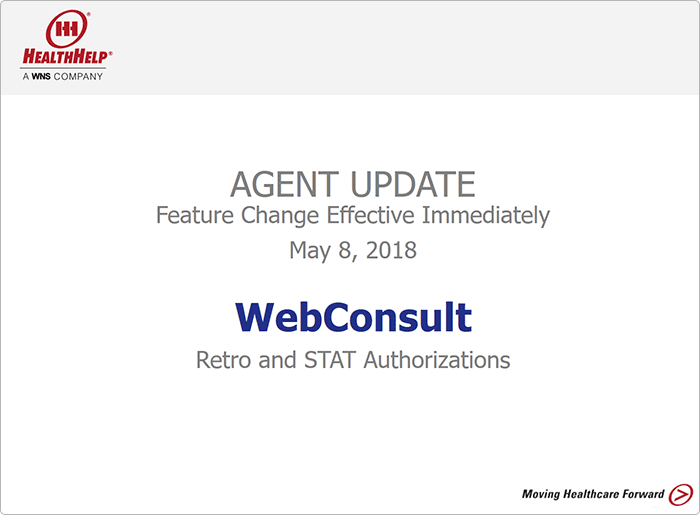 When there is an update (software enhancement, new client, etc.), I prepare an iSpring course with a quiz and we use the LMS reporting to track and make sure everyone completes the update by the required date. The old process was just to send out an email.
Nurse and Physician training programs are still traditional with no iSpring content, but we will work on that next year, most likely.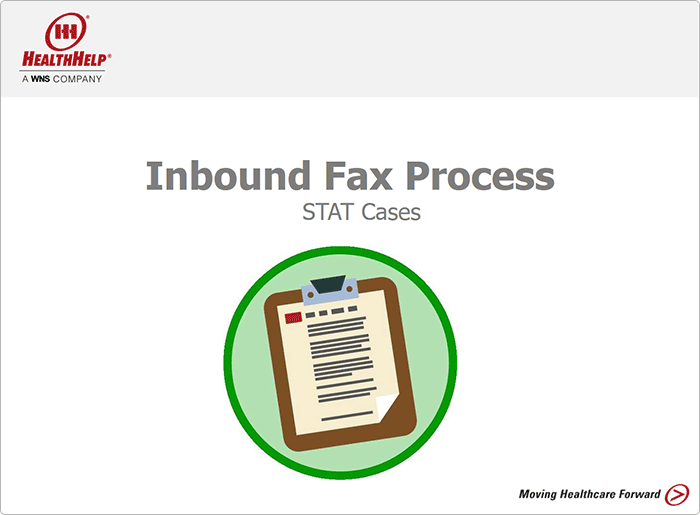 There's a lot of things that we have to teach, like medical terminology and things that you just don't learn by just listening one time. You need an opportunity to review material to even hear how words are pronounced.
Creating a better training workflow with iSpring
Before we came to iSpring, a trainer showed examples and the trainees practiced on the test server. The final exam of 50 questions was on paper. Training was not always consistent in all locations.
Our poor trainers would spend 2 weeks just talking, and of course giving examples, and then giving everyone a paper test that they had to create. Very painful!
Initially, I was looking for a tool to create training modules with audio that did not require a monthly fee. We bought a single license and I created a good deal of training for a different department. Later, the company got iSpring Suite and iSpring Learn LMS.
We use the tools in a lot of ways: internal training, external training, training the trainers, and hopefully some tutorials would also be a good application for us.
Assessments
I definitely use quizzes as they help people learn. Earlier, people had two weeks of classroom learning and then they had a test, and that's hard. We have quizzes now for everything, for smaller segments. Learners can take a quiz as many times as they want, and by the time they get to the final exam, which we also have on iSpring, they're doing very well on it.
We have about 200 questions, and they are randomized. If someone fails the test, they need to take it again, and it's not the same test the second time.
Webinars and tutorials
We conduct webinars for our potential clients to show them our product, services, and system. That's more of a live demo, but sometimes I describe a glimpse of our training program. Plus, we host webinars to actual doctor's offices, and that's again more of a live presentation.
I've also made a few video tutorials with iSpring, but we've changed our software, so I need to update them. People love those tutorials, as they can't always attend a webinar when you schedule it. I want to create more self-service videos that don't require us to do a lot of live presentations. These videos definitely help, and letting people get to it whenever they want is great.
I have to train people on how to use the computer and software, and it's hard to pronounce a lot of terminology they may not know. I'm looking forward to using the new video studio feature because the screen capture is exactly what I need. I'm really excited. Until now, I used GoToMeeting, recorded the screen, and it gave me a video. It's OK, but I think it would be better to create tutorials where I can put little explanations. What I was doing was very clumsy.
Interactions
I like the interactions too. We have so many situations where the workflow depends on what the person says on the phone; that's why we use branching scenarios. I'm using interactions as a training and practice tool, and creating those so people can understand the different decisions they have to make when a phone call takes place. And for customer service there are some other routine things.
Challenge: Training people overseas
We're shifting a lot of work to our third office, which is also held by our company in Manila, Philippines. Training people overseas is a real challenge, and I do a lot of it over the phone and through GoToMeeting, and soon I have an opportunity to be there in person. But either way, the tools are beneficial. When you do it over the phone, it's nice to know that people have a way to review what you just taught them. I can see the quizzes and find out if they grasped it, if I can move on or if I should review more, so I kind of use it as a gauge for me.
It is our goal to make sure the processes and service levels are the same at all three locations. The iSpring content is helping to provide a consistent platform at all places. We are training in multicultural environments, so the visual aids and audio are helping with the success of this project.
For the Manila location, we typically train the trainers on any new process and they train their teams. We are creating the iSpring content for all locations to use. Additionally, I have created an iSpring training module specifically for the Manila team to help them better understand American idioms and slang.
I will be traveling to Manila twice this year to bring a new team on board, and I will conduct that training as well as train the trainers. That's one of the main reasons to prepare a full curriculum with iSpring, so that trainers can have materials to carry on after I leave. I will also conduct some customer service training for existing teams. In September, we will return to Manila to train several teams.
Learners have become more ready for the job
The trainers are really enjoying the new process, as it gives them a way to provide their students with something more. The way they had to teach was very hard, because eight hours of talking and showing is a lot. Now they mix it up with iSpring-made content, and it's by far a much better process. We've already created lots of courses. And some was already there from the Compliance team.
The class size was over 20, but I have asked for smaller classes, which is also part of the improvements. About 150 more people are scheduled for our organization this year. We continue to grow with new clients coming on board.
We do a survey at the end of our training, and there's a lot of questions. One of the main questions is, "Do you feel ready and prepared for this job?" Student readiness for the job has risen from 80% to 87.5% so far.
As for an objective assessment, supervisors are reporting that the newly trained staff is much better prepared. We're now in the middle of the project, and it would be great to know that we've got so many new people competent in their job.
I came to the conclusion that the most effective way of training is a combination of methods. People need to see examples on the real system. The iSpring modules allow for review and practice, especially with the interactions and quizzes. This provides visual, reading, and some audio. Role play is also important, since we are teaching phone skills and there is a lot of medical terminology to learn.
Future plans and recommendations
We've been integrating the iSpring pieces and working with our trainers to bring more energy to the program. I plan to build some iSpring content that I think will make a difference. I'm going to use the newer tool to create something so that people can learn how to pronounce medical terms, where they can listen and see them on the screen.
I haven't used the built-in reports as much as I would like to, because I haven't had time to learn. I use them to see in general how people are doing, but one thing that I want to do now, as our test is electronic, is to see consistent patterns, like if everybody fails the same question.
By the end of the year, we expect to have a fully revamped training program, meet our benchmarks for quality improvement, and have multiple teams of people up to speed and working overseas, because we're expanding with more clients. That's what I'm doing, and it's a big and interesting project!