August 30, 2018
Oticon, Inc.: "iSpring Learn LMS is simple to use, just like Netflix"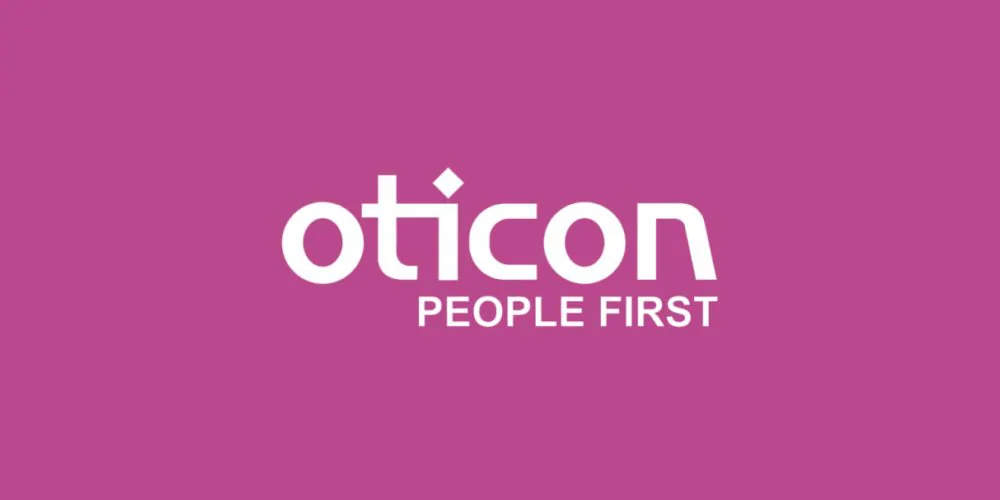 Oticon is a US-based hearing aid manufacturer dedicated to improving the lives of people with hearing loss. Josephine Poelma, Executive Director of Learning and Development at Oticon, Inc., shared how the U.S. business uses iSpring as a key tool in its staff development strategy.
The challenge: Training more than 250 employees across the country
Oticon has been a world leader in hearing healthcare since 1904. Given the changing landscape in the hearing industry and the increasing demands of the customers (hearing care professionals), it is critical that all employees keep their skills sharp and knowledge updated in order for the company to compete effectively.
Oticon needs to maintain a high level of knowledge and skills among all 250+ employees, including field-based professionals such as account managers and field trainers who travel extensively. In addition, given the highly regulated nature of the industry, it is crucial that all employees hear the same consistent messages related to the products sold by Oticon. This is why eLearning is such an important piece of the overall training strategy adopted by the company. As Josephine told us:
"Without eLearning, training would be dependent on employees' schedules, which is difficult given the different time zones and intensive travel of our field staff. With eLearning, our employees can take training whenever their schedules allow. iSpring's mobile app with offline capabilities is especially useful for our account managers and field trainers, as it allows them to download courses to be available offline so they can take training anywhere, anytime."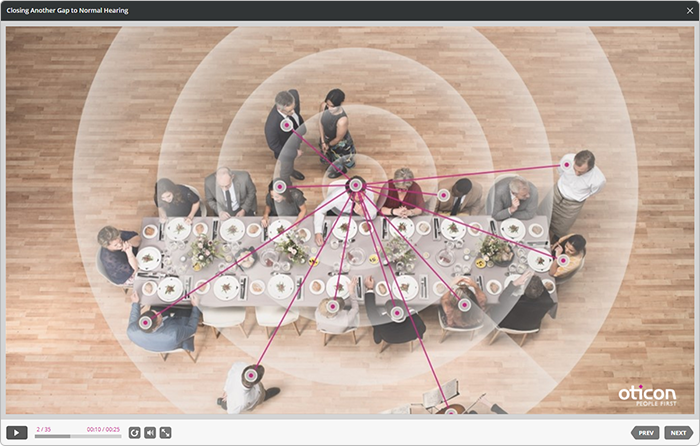 Enhancing tracking and accountability
Before Oticon, Inc. started using iSpring Learn LMS and iSpring Suite, it was difficult to monitor training completion and determine where gaps existed. As Josephine explained,
"We used a site to house all training content, but the site was not user-friendly and required multiple clicks just to locate a specific training resource. In addition, because reporting was cumbersome, it was difficult for us to measure and monitor completions."
Since Oticon, Inc. started using iSpring, authoring and assigning courses has become easier and more effective: the development team creates courses, quizzes, and videos and uploads them to the iSpring portal in a couple of clicks. Josephine shared that
"iSpring gives a lot more visibility into how people are doing and also gives the employees' managers more accountability in terms of ensuring that their teams complete the training."
Maximizing learning effectiveness: A blended approach
Oticon, Inc. uses a blended approach to learning. Prior to the in-person training, all employees are required to complete self-paced courses on iSpring Learn. This way, employees come to the in-person training with a baseline knowledge and skillset, which they can then further hone using hands-on activities such as role playing.
Josephine also shared two examples of the ways Oticon, Inc. leverages the blended approach:
Onboarding training for new account managers
"When new account managers join Oticon, Inc., they go through a 10-week onboarding program to help them acclimate to the company and become productive quickly.
We use eLearning to help our account managers acquire knowledge about Oticon, our products, and our technology, and then use in-person training to teach them how to apply this knowledge to deliver the quality service our customers expect from Oticon."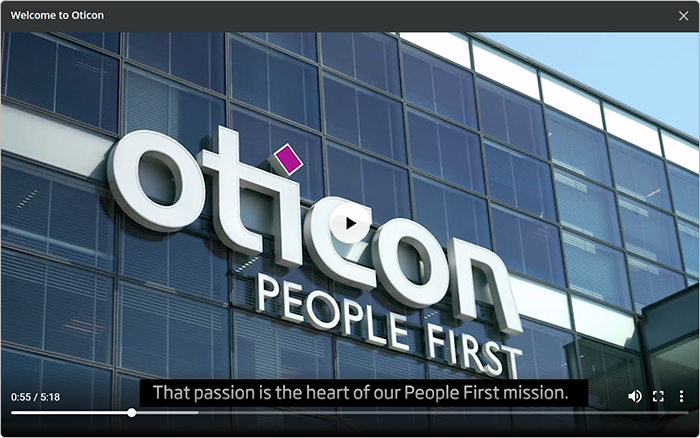 The new employees' course completion and quiz results are tracked and monitored to determine if the employees need any additional support. With iSpring's learning paths, individualized plans can be created to support unique learning needs.
"Let's say a new account manager needs more knowledge on Microsoft Office. We can easily assign a learning path for Excel, PowerPoint, and/ or Word to just this individual."
Product launch training
Another way Oticon, Inc. uses blended learning is for product launches. When Oticon releases a new or updated product, all employees need to be trained to be able to effectively present the product, its benefits and application to customers.
"We collaborate very closely with our Marketing, Sales, and Audiology departments in planning curricula for product launch training," said Josephine. "We ask ourselves: How does our new product compare with products from competitors? How can we talk effectively about it? We do a needs analysis, anticipate questions that our account managers may encounter, and then map out the curriculum to support the launch."
During the analysis, Josephine and her team also determine which learning objectives are best accomplished through self-paced learning on iSpring Learn, and which objectives are more suitable for face-to-face interaction in class, with an instructor present to give immediate feedback.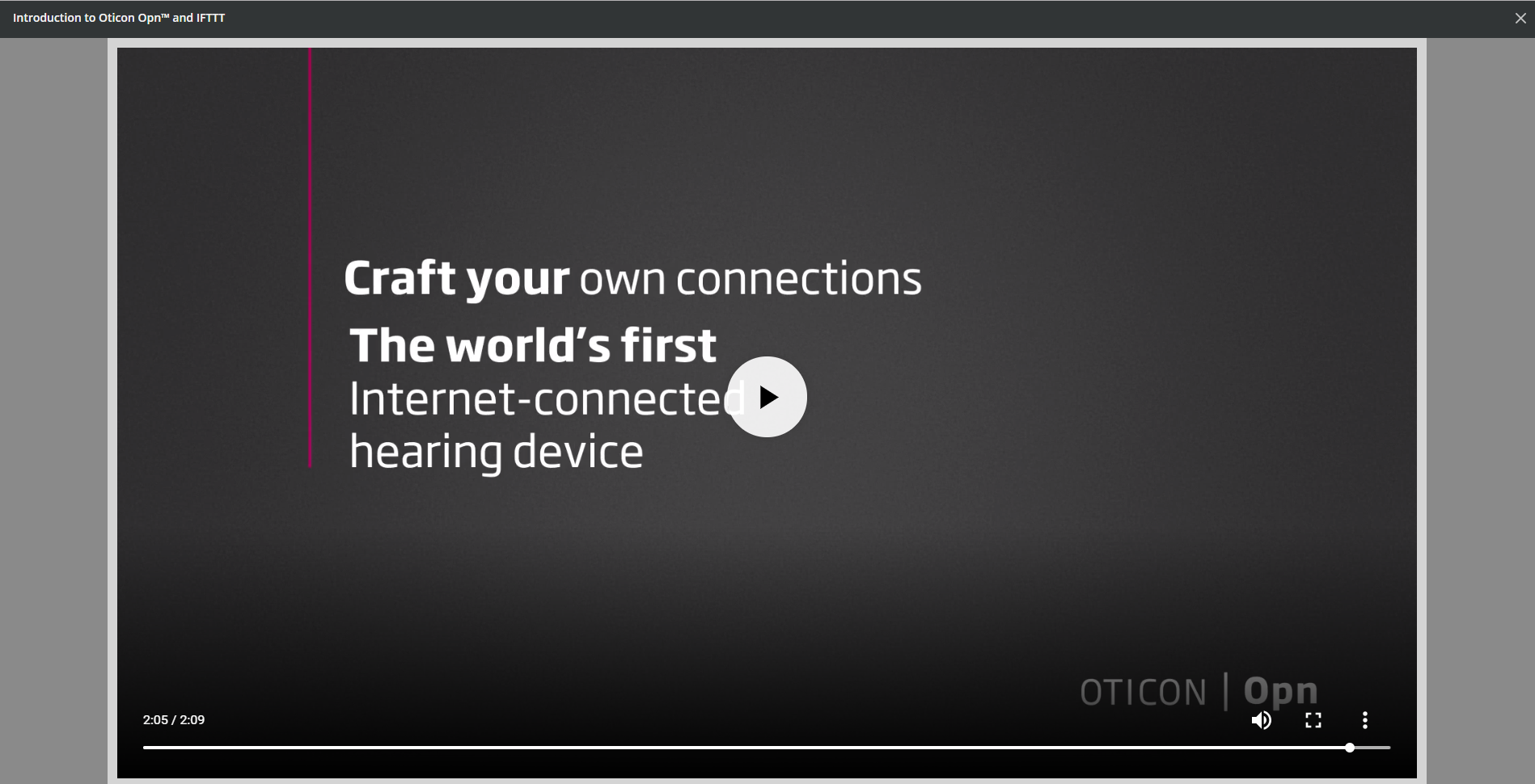 The self-paced eLearning courses are developed using iSpring Suite. iSpring Suite is a perfect collaboration tool because it is based on PowerPoint, a common tool that employees serving as subject matter experts know how to use.
"iSpring Suite allows us to easily pass files or content between different departments. Once the content is signed off, we can then simply use what has been built in PowerPoint to add interactive elements and publish the content as a course on iSpring Learn. The entire process is very efficient, very effective, and allows us to quickly develop and deploy learning."
Learning 24/7
Currently, Oticon, Inc. has more than 300 courses available 24/7 on their learning portal. Employees can take training anytime and from any device. For example, account managers and field trainers use the offline version of the mobile app extensively when completing training.
"It's extremely convenient for our field teams because they travel so much! They can download courses and continue their training anywhere, even on a plane with a poor Wi-Fi connection," said Josephine.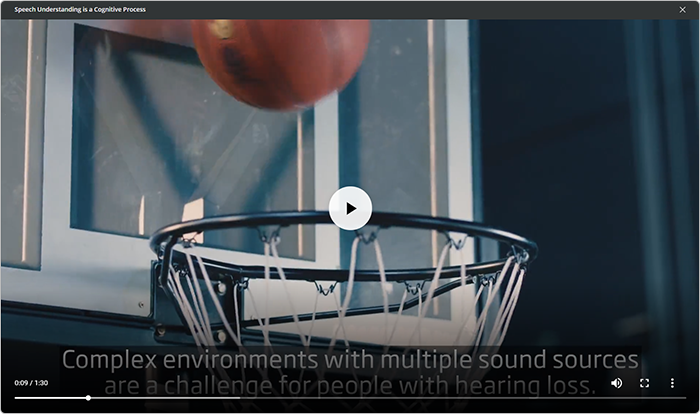 iSpring: user-friendly, effective, economical
Before they chose iSpring, Oticon, Inc. considered a number of other authoring tools and online LMSs. Josephine told us that the company's choice was based on a list of criteria:
Offline access to content:
Because the field staff travel a lot, it's critical that they have easy access to course content on their mobile devices. iSpring's free mobile app allows these employees to take training on their tablets or phones whenever they have time.
Calculation of users:
In contrast with other companies that bill for the number of users in the system, iSpring charges for active users only. "We pay only for what we use. It is extremely economical for us," noted Josephine.
Simplicity of the solution:
Josephine explained that "in other LMSs, it can take a while to create a course, publish it, and assign to users. By using iSpring Suite in concert with iSpring Learn, the entire process from course publishing to user assignment is streamlined – it saves us an incredible amount of time."
"Overall, from a usability perspective, iSpring Learn is very easy. It looks almost like Netflix! Because it has such a familiar user interface, our rollout was very smooth."
---
If you want to start using eLearning in your company, contact us anytime. We will answer all your questions, arrange a live demo, and deploy the LMS within a day.
Haven't decided yet? Test-drive our full-featured authoring toolkit, iSpring Suite, which perfectly integrates with iSpring Learn LMS.