May 6, 2020
Forever Direct: "With iSpring, we created safety instructions that helped reduce accidents by 50%"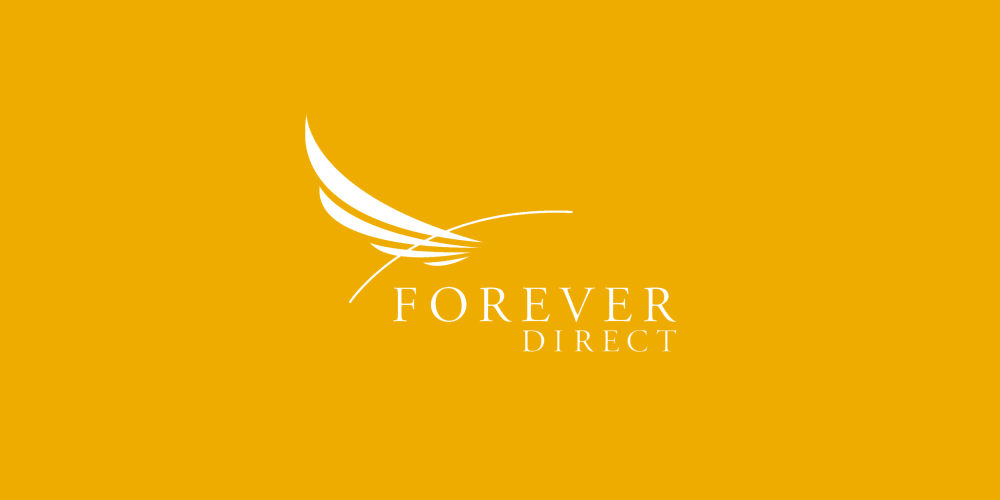 Forever Direct is the regional distribution center of Forever Living Products, an American privately held multi-level marketing company that manufactures and markets aloe vera based health, wellness, and beauty products. Forever Living Products is the largest grower, producer, and distributor of aloe vera products in the world.
Forever Direct is responsible for the distribution of products to countries in Europe, the Middle East, and Africa. Menno van Dijck, QHSE Manager at Forever Direct, shared how iSpring has helped raise safety awareness among the company's 350 employees.
Forever Direct: Background and Objectives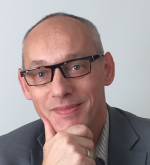 As a regional distribution center of Forever Living Products, we are responsible for the distribution of aloe vera based products to more than 90 countries in Europe, the Middle East, and Africa. From our warehouse in Oud Gastel, Netherlands, we manage the ordering and distribution process. We order goods and products from Forever Living Products in the United States, which we then ship to our customers. Deliveries take place in bulk to various countries and via direct order shipment to our customers.
As the QHSE Manager at Forever Direct, it is my task to support the safety and health of all employees in our facility. I use iSpring as an instruction and training tool to create safety awareness among our employees. We currently have to instruct 350 employees at FD and external suppliers entering our facility.
Prior to iSpring Suite training tool, the process of our employee safety training was less efficient and effective. We used printed instructions that often had limited consistency and accuracy (i.e., the instructions lacked pictures and interactive elements).
Our choice for iSpring as an authoring and training solution
Due to my experience in the field, I realized that compliance and onboarding training programs can be more efficient and effective by providing them via an eLearning tool. The next step for us was to compare different solutions on Capterra. I explored the websites of several software suppliers and created a shortlist of three favorites. Through trial licenses, I experienced the different tools and their challenges and benefits. Based on the initial comparison, the trial licenses, and my experience with the tools, iSpring proved to be the best choice for a number of reasons.
Easy-to-use interface
An important criterion for an eLearning tool was whether it provided a workable interface to create easy-to-use content and could be adapted for multiple purposes. iSpring Suite is based on PowerPoint, a software program most people are familiar with.
Trying iSpring for the first time, I could easily navigate through the tool: understand how it works and make out the look and feel of the interface. The availability of webinars, guidelines, and tutorials on the iSpring website proved to be very useful.
Quizzes and certificates
Another criterion was the ability to test if the employees partaking in the course understood the provided information. iSpring provides the opportunity to add quizzes and certificates to test the retention of learned information. With iSpring Suite, a certificate is automatically generated after the test is successfully completed.
Security
Security is an essential criterion. iSpring Learn LMS has all the required data security qualifications and guarantees that personal information is kept safe on their servers.
Good Price/Quality Ratio
To top it off, iSpring provides advanced functions for a reasonable price and allows for future growth. To give an example, the tool provides a feature for creating interactive assessments that we might adopt in the future.
Training employees with a mixed approach
At Forever Direct, we use both online and offline training tools. The eLearning tool provides all the basic information to our employees. Along with this tool are one-on-one sessions with employees for training and coaching purposes.
Onboarding new employees
With iSpring, we created a standard introduction for new employees as part of our onboarding program. When a new employee joins our team, they receive an introduction to the company's purpose, objectives, general rules, and our social and safety guidelines. Depending on their function, a new employee might receive a specific set of instructions.
For example, a new employee joins the Forever-team: first, they receive a general introduction including a test to verify that they understood the provided information.
Then, new employees are introduced to the company and their new team. We simultaneously provide a continuous stream of information via iSpring.
For instance, a new warehouse operator might be assigned a theoretical course on how to operate an electric pallet transporter (EPT). After completing the test, the operator will receive practical EPT instruction from an experienced colleague.
Compliance training on warehouse traffic
The eLearning tool is also used for training our current employees, with a compliance training, for example. The traffic rules in the warehouse require clear and accessible training to allow warehouse operators to adapt and adhere to the rules. To give body to the training, I selected hotspots and risky situations in our warehouse, made short videos showing the dos and don'ts, and placed the videos in an eLearning training on the iSpring Learn platform.
We didn't hire actors to recreate risky situations. Instead, we used our employees. Since they were actively involved in the making of the videos, there was an awareness of and anticipation for the instruction videos. Colleagues wanted to see their peers acting in the videos.
Planning the learning scope and training launch with iSpring
At the moment, we only have one license for the iSpring Suite authoring tool. So, for now, I develop all contents. My field of expertise and responsibility is safety instructions. In consultation with our management, I developed a plan of required instructions. So far, I have created three sets of instructions and have planned another six.
Moreover, I help other colleagues responsible for training content – ''knowledge owners'' we call them – to create online courses for their departments. Based on my experience with content creation, I set up an authoring process that allows us to develop content quickly and easily.
I begin mapping out the information that needs to be included in the course:
— What is the purpose of the course?
— What is our targeted audience? What knowledge do they have on the subject?
— What should the audience know by the end of the course?
Based on the answers to these questions, I make a list of subjects we need to cover. I start collecting the required detailed information, search for graphical content, videos, etc., before putting the content together with iSpring Suite.
Prior to building a course, I ask: "What is the purpose of the course? What should the learner know by the end?"
With iSpring's built-in content library, I developed a course template that conforms to the company's branding to ensure consistency. The template helps to create the courses more rapidly. I also encourage knowledge owners to use it as a framework for their own content. Since the template is PowerPoint based, authors can easily add their content, supported by the available structure.
Subsequently, I review the materials, follow up with additional questions, ask for feedback, and then finalize the content and create questions for a quiz meant to measure the effectiveness of the course. As soon as the final version is finished, we conduct a test with a small group of employees that is representative of our target audience and process their feedback. Lastly, the final version is uploaded to iSpring and we invite our target audience to take part in the course.
As soon as the final version is finished, we conduct a test with a small group of employees that is representative of our target audience to receive their feedback.
The development of a course can take up to nine months. Just collecting all the required information will not suffice. Different people need to be involved in the process: to brainstorm, to review the content, and to make sure the information is 100% accurate.
Once you have gathered all information, putting the presentation together does not take too long. For example, my first time using iSpring Suite, it took me approximately 16 hours to build a thirty-slide introduction training.
Tracking training effectiveness with iSpring
Since using iSpring, the number of accidents in our warehouse decreased by 50%. We cannot attribute this significant decrease to eLearning alone. It is the result of multiple actions taken, including eLearning, one-on-one meetings, instruction, coaching, etc. I am convinced that good instruction is an essential factor for reaching a higher level of safety.
Good instruction is an essential factor for reaching a higher level of safety.
With iSpring, we were able to streamline the onboarding process and compliance training. Now we can actually know if the provided information was clear for all employees by simply tracking test results.
To optimally track learning effectiveness, I encourage supervisors to continuously observe employees' behavior toward the instructions and notice if they act accordingly. If an employee does not adhere to the instructions, we'll start a conversation with that employee – right there and then.
At the moment, all employees at Forever Direct receive an introduction training on iSpring: features of the tool, how it works, accessibility, etc. We definitely see potential for creating more instructions for our employees with iSpring.
---